Arts Journalist Patrick D. McCoy speaks out on the most recent racial injustices, including the death of George Floyd and calls arts presenters, venues and other leaders to action:
With the anxiety and turmoil of COVID-19, the current dark season has been compounded by the cold-hearted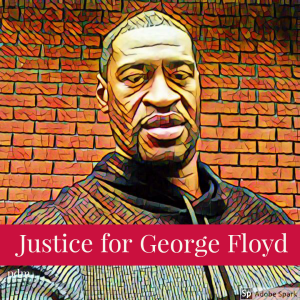 murder of George Floyd.  Hearts are heavy and people of all races are hurting.  But now is the time that those who present and feature Black and Brown bodies on their stages and programs must take a stand on the matters of racial injustice.
Personally, as a Black Man who covers the performing arts and classical music scene, I have experienced great racism and discrimination during many of my assignments.  Because I truly believed and hoped that the beauty of music would create a sense of unity, I gave my feelings and mistreatment a backseat.  I can not remain silent in this current climate.
It is with a strong resolve that I share this feelings.  We need you to stand with us beyond the applause and bows of the concert stage.  Below is the Facebook Live that I recorded as I drove to church on Pentecost Sunday, May 31, 2020 with a very heavy heart.
A native of Petersburg, VA, Patrick holds a BM in Vocal Performance from Virginia State University and a MM in Church Music from Shenandoah Conservatory. Formerly the Performing Arts Columnist for Washington Life Magazine, he currently is a freelance writer, publishing articles for several noted publications, including The Washington Post, Early Music America Classical Music Voice North America, The Afro-American Newspaper, CBS Washington and Examiner.com. He is a member of the Music Critics Association of North America, National Association of Negro Musicians, Inc., The American Choral Directors' Association, a member of the Shenandoah University Alumni Board of Directors and a Life Member of Alpha Phi Alpha Fraternity, Inc. He serves as Organist/Choirmaster at Saint John's Episcopal Church, Zion Parish in Beltsville, MD and serves on the music faculty of Virginia State University where he teaches applied voice, music appreciation and assist with the University Concert Choir. Visit http://www.patrickdmccoy.com