IN GREAT COMPANY:  Liverman joins the ranks of recent recipients such as Soloman Howard, J'Nai Bridges, Ryan Speedo Green, Janai Brugger, John Holiday, Lawrence Brownlee, among others as the 2020 Marian Anderson Award recipient.
by Patrick D. McCoy
In the announcement of its 2020-21 season on yesterday, Washington National Opera (WNO) also named  the 2020
recipient of its Marian Anderson Vocal Award.  The award named for the groundbreaking African-American contralto, The Marian Anderson Vocal  Award recognizes a young American singer in opera, oratorio, or recital repertoire with outstanding promise for a significant career. In addition to a cash prize and an educational residency at Washington's Duke Ellington School of the Arts, the winner performs in a recital co-presented by WNO and the Kennedy Center's Fortas Chamber Music Concerts.
Baritone Will Liverman will be presented in recital on on November 30, 2020, at 7:30 p.m. in the Terrace Theater. Previous recipients include Ryan Speedo Green, John Holliday, Janai Brugger, J'Nai Bridges, Soloman Howard, and Lawrence Brownlee, among others.
Called "one of the most versatile singing artists performing today" (Bachtrack), baritone Will Liverman is quickly gaining a reputation for his compelling performances, while making significant debuts at opera houses across the world. Liverman is a recipient of a 2019 Richard Tucker Career Grant and Sphinx Medal of Excellence.
During the 2019-20 season, Liverman returned to the Metropolitan Opera as Papageno in its holiday production of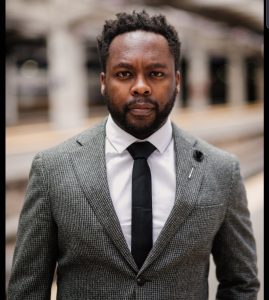 The Magic Flute, in addition to singing the role of Horemhab in the Met's premiere of Philip Glass' Akhnaten. He also appears as Pantalone in The Love of Three Oranges at Opera Philadelphia, as Marcello in La bohème at Seattle Opera, and as Silvio in Pagliacci at Opera Colorado and Portland Opera, in addition to performing Schubert's Die Winterreise at The Barns at Wolf Trap Opera.  Recent engagements include Liverman's Metropolitan Opera debut as Malcolm Fleet in Nico Muhly's Marnie and appearances with Tulsa Opera as The Pilot in The Little Prince; with Opera Philadelphia, Santa Fe Opera, and Dallas Opera as Schaunard in La bohème; and with Santa Fe Opera as the Foreman at the Mill in Jenůfa, among numerous other performances and accomplishments.
Marian Anderson Award Concert
Will Liverman, baritone
 TERRACE THEATER
Monday, November 30, 2020, 7 p.m.
On Sale to Members Tue. Jun. 2, 2020 10 a.m.
A native of Petersburg, VA, Patrick holds a BM in Vocal Performance from Virginia State University and a MM in Church Music from Shenandoah Conservatory.  Formerly the Performing Arts Columnist for Washington Life Magazine, he currently is a freelance writer, publishing articles for several noted publications, including The Washington Post, Early Music America Classical Music Voice North America, The Afro-American Newspaper, CBS Washington and Examiner.com.  He is a member of the Music Critics Association of North America, National Association of Negro Musicians, Inc., The American Choral Directors' Association, a member of the Shenandoah University Alumni Board of Directors and a Life Member of Alpha Phi Alpha Fraternity, Inc.  He serves as Organist/Choirmaster at Saint John's Episcopal Church, Zion Parish in Beltsville, MD and serves on the music faculty of Virginia State University where he teaches applied voice, music appreciation and assist with the University Concert Choir. Visit http://www.patrickdmccoy.com