A SPECIAL ANNIVERSARY:  In 2011, Howard Alumnus Damien Sneed accompanied soprano Jessye Norman (1945-2019) in a performance commemorating the 50th Anniversary of the Diplomatic Rooms of the U.S. State Department, hosted by then Secretary of State Hillary Rodham Clinton
by Patrick D. McCoy
Many adults remember from their childhood being reminded to always be ready. That thought became even more real to Howard University alumnus Damien Sneed, who was called in to accompany fellow Howard University Alumna, the internationally acclaimed soprano Jessye Norman at a performance in Washington, D. C. this past week. Ms. Norman sang for a special dinner honoring the 50th Anniversary of the Diplomatic Rooms of the U. S. State Department, hosted by the then Secretary of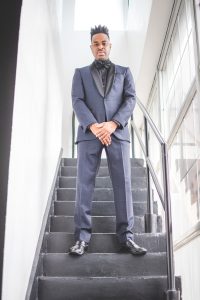 State Hillary Rodham Clinton.
Sneed has been busy as ever, recently conducting his New York City based choir Chorale Le Chateau for the famed jazz trumpter Wynton Marsalis' 50th Birthday Celebration. Last year, he was nominated for a Grammy Award and made his classical solo piano debut at Alice Tully Hall. One of the crowning jewels in his still ever flourishing musical career was in 2008 when he conducted the world premiere of Wynton Marsalis' 'Mass' at Jazz at Lincoln Center.
Like Ms. Norman, Damien Sneed is a native of Augusta, GA where he graduated from the Davidson Fine Arts Magnet High School. Sneed is a 2000 graduate of Howard University. For more information about Damien Sneed and his recording 'Introspections,' visit http://www.damiensneed.com.
PHOTO CREDIT: Photos of Ms. Norman by Ghihong Seong