I HEAR AMERICA SINGING:  The Choral Arts Chamber Singers, a smaller vocal ensemble from the larger symphonic choir will present a special outdoor concert under the auspices of Classical Movements based in Alexandria featuring the styles and languages of Asia and Europe and a world premiere by B. E. Boykin celebrating Mary Church Terrell, an activist in the movements for civil rights and women's suffrage.
by Patrick D. McCoy
*Note that this will be Mr. McCoy's first live concert coverage since the onset of the pandemic.
During the height of the pandemic, many arts patrons have had to experience music virtually because of the risk of COVID-19 in public spaces.  All kinds of virtual choirs, ensembles and other soloists had to find creative means to present their art in the digital space.  Together with this new normal, arts organization were also presented the challenge of acknowledging the inequity in performing arts organizations.  Much of this came to light in the wake of the tragic murder of George Floyd at the hands of police.
Classical Movements, a global presenter of concerts were among the many who had to make adjustment during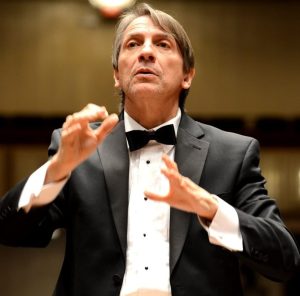 the pandemic.  One of its major contributions was the beginning of their outdoor concerts in The Secret Garden, which is an intimate space located at the organization's headquarters in Alexandria, VA.  It would be safe to say that President and Founder Neeta Helms and Classical Movements were the very first to begin presenting live concerts during the pandemic, when others were still quite reluctant to do so. What is special about this concert is the  world premiere of B. E. Boykin's "Stand Up." Commissioned by Classical Movements' Eric Daniel Helms New Music Program, the work is in honor of the activist and educator Mary Church Terrell, which will be given its world premiere with Scott Tucker and the Choral Arts Chamber Singers.
Composer, conductor and pianist Brittney Boykin (B.E. Boykin) is a native of Alexandria, Virginia and comes from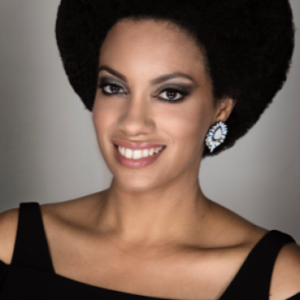 a musical family. After graduating Spelman College in 2011 with a B.A. in Music, Ms. Boykin continued her studies at Westminster Choir College of Rider University in Princeton, New Jersey. She continued to compose music during her time at Westminster, and was awarded the R and R Young Composition Prize just a few months shy of graduating in May of 2013.  As a pianist, Boykin earned prizes including first place at the 2009 James A. Hefner HBCU Piano Competition at Tennessee State University and traveled abroad to perform in the Grumo Music Festival in Grumo, Italy during the summer of 2010.  Boykin's arrangements of "Go Down, Moses" and a setting of "Ave Maria" were performed and recorded by the Spelman College Glee Club while she was a student. In 2014, "We Sing as One" was commissioned to celebrated Spelman's College's 133rd Anniversary of its founding at its 2014 Founders Day Convocation.
Most recently, in April 2021 the Kennedy Center named Boykin as part of The Catography Project, commissioning composers and librettists to create works for the NSO and WNO that use music as both a source of healing and a way to open dialogue about the future of anti-racism.Boykin is currently the Assistant Director of the Spelman College Glee Club in Atlanta. In addition to being the director of the Treble Choir at the Georgia Institute of Technology, Boykin is also the newly appointed interim director of Choral Activities at Agnes Scott College. She is currently pursuing a Ph.D., with an emphasis in music education from Georgia State University. Her instrumental and choral works are currently being published and distributed through her own publishing company, Klavia Press.
PLANNING TO ATTEND:  Please note that this concert has moved to Friday, June 4.
The venue is located at: The Rectory on Princess Street, 711 Princess St, Alexandria, VA
THE PROGRAM:
Ave Maria (Nathaniel Dett)
Madrigali: Six "Firesongs" on Italian Renaissance Poems (Morten Lauridsen)
IV. Io Piango
III. Amor, Io Sento L'alma
Kyrie Eleison (Diedre Robinson)
After Spring Sunset (Peter Schickele)
An Fear Roin (Ryan McCarty)
Gamaya (Paul John Rudoi)
Listen to the Lambs (Nathaniel Dett)
Stand Up * (B. E. Boykin)
A native of Petersburg, VA, Patrick holds a BM in Vocal Performance from Virginia State University and a MM in Church Music from Shenandoah Conservatory. Formerly the Performing Arts Columnist for Washington Life Magazine, he currently is a freelance writer, publishing articles for several noted publications, including The Washington Post, Early Music America Classical Music Voice North America, The Afro-American Newspaper, CBS Washington and Examiner.com. He is a newly elected member of the board of directors for the  Music Critics Association of North America, National Association of Negro Musicians, Inc.,The American Choral Directors' Association, a member of the Shenandoah University Alumni Board of Directors and a Life Member of Alpha Phi Alpha Fraternity, Inc. He serves as Organist/Choirmaster at Saint John's Episcopal Church, Zion Parish in Beltsville, MD and serves as adjunct professor of music at Virginia State University. Visit http://patrickdmccoy.com